Paradise City
Unabridged Audiobook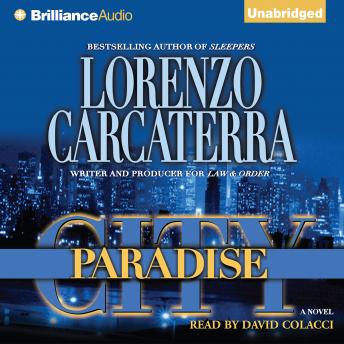 Duration:
11 hours 47 minutes
Summary:
As a fifteen-year-old, Giancarlo Lo Manto learned about injustice the hard way. His father was gunned down by the Camorra, the murderous clan run by Don Nicola Rossi. When his mother moved him back to his family's ancestral home in Naples, Gian found himself face-to-face with the source of the mob's strength.



Today, twenty-three years later, he is a dogged detective on the Naples police force, homicide division, the most dangerous beat in Europe. He is the nemesis of all who export evil, the man who stops it before it spreads overseas. His efforts have not gone unnoticed.



Pete Rossi, the son of Don Nicola, has decided to bring Gian back to America—permanently. When Gian learns his teenage niece, Paula, has gone missing in Manhattan, he cancels his much-needed vacation to Capri.



Gian's homecoming will be anything but smooth. Someone must always watch his back, and Detective Jennifer Fabini gets the job. The handsome, reserved, unrelenting Gian is a revelation: an irritant and a temptation. Together the two must solve a disappearance that appears to be a kidnapping...but turns out to be a deadly trap.
Genres: