Katie Kazoo, Switcheroo #15: Love Stinks!
Unabridged Audiobook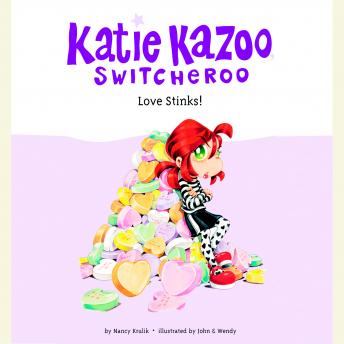 Duration:
1 hours 6 minutes
Summary:
It's February and love is in the air! Everyone in the fourth grade is getting into the Valentine spirit. The kids are making cards, and are ordering personalized candy hearts from Cinnamon's Candy Shop, the new candy store in the mall. But Katie has had enough—she is definitely not into all this mushy gushy stuff! So Katie makes a decision: there'll be no Valentine's Day for her this year. But then Katie turns into Cinnamon, the candy store owner. And the personalized hearts she makes up are...well...not exactly to order! By doing this, she practically ruins Valentine's Day for everyone. Will Katie have a change of heart and save the day?
Genres: