Katie Kazoo, Switcheroo #13: On Your Mark, Get Set, Laugh!
Unabridged Audiobook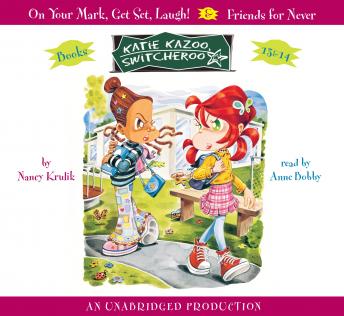 Duration:
1 hours 7 minutes
Summary:
Katie is loving fourth grade, is making some fabulous fans, and finds the track team a blast. But when Coach Debbie keeps Katie on the bench, Katie finds the slight unfair. Yes, she is the slowest, but she wants to complete with the rest of her teammates. When the coach finally gives Katie her chance to shine, will she help or hurt the team?
Genres: