I Am Slappy's Evil Twin
Unabridged Audiobook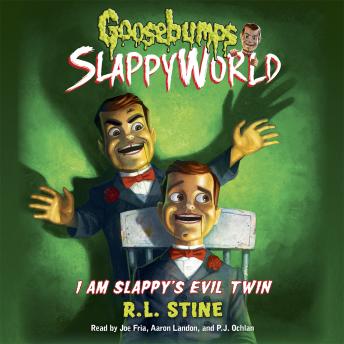 Duration:
2 hours 50 minutes
Summary:
A brand-new Goosebumps arc narrated by the most iconic and evil character of the series, Slappy!

It can't be true! An identical twin dummy as evil as Slappy?

Gavin thinks he has the original dummy. But he doesn't have Slappy -- he has Snappy. And once Snappy comes to life, he will do anything to destroy his twin brother.
Genres: