Goosebumps HorrorLand #1: Revenge of the Living Dummy
Unabridged Audiobook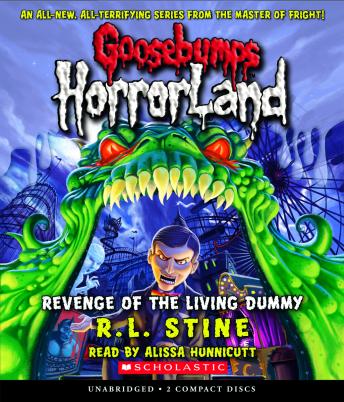 Duration:
2 hours 34 minutes
Summary:
Britney Crosby thinks her cousin Ethan is pretty weird-and she happens to be right. Ethan won't stop tormenting Britney with an old ventriloquist's dummy. And the puppet has plans for Britney, too!
Next, someone will be offered a vacation at a popular "scream park." An entire week for free? You'd have to be a real dummy to refuse that! But some guests aren't allowed to escape HorrorLand after just six days and seven frights....
Genres:
1 of 1 people found this review helpful.