Divine and Dateless
Unabridged Audiobook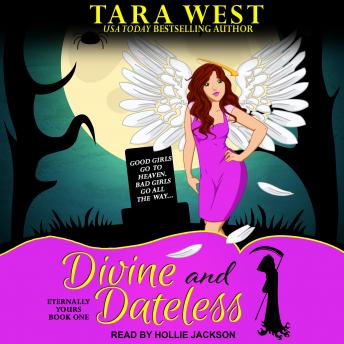 Duration:
8 hours 3 minutes
Summary:
Good girls go to Heaven. Bad girls go all the way . . .

What can be worse than electrocuting yourself while getting ready for your internet date? Realizing the hot stud you've been fondling is the Grim Reaper? Being chased by a sex-crazed bloated, naked corpse? How about an eternity of more bad hair days and horrific dates? Or lusting after the one guy in all the afterlife whose hydrophobia rivals his fear of commitment? Yeah, that's a whole lot worse.

Contains mature themes.
Genres: