Differently Abled: Taking a Stand Making a Difference
A free trial credit cannot be used on this title.
Unabridged Audiobook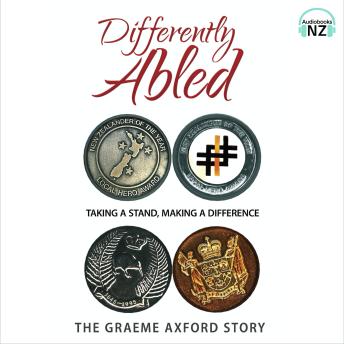 Duration:
4 hours 10 minutes
Summary:
Differently Abled tells the true-life story of Graeme Axford life from childhood to adulthood and all the struggles in between. During the schooling years, he suffered from a severe case of dyslexia but this was not diagnosed until early adulthood long after her schooling was over. In great detail, Graeme describes his life journey and struggles which eventually led to him becoming an advocate for others. Over the years he's helped well over 7000 people and dealt with the office of the ombudsman and privacy Commissioner all so Human Rights Commission and put his own petitions and before Parliament. His biggest and lifelong battle was with Child, Youth and Family and the Ministry of Social Development. His life takes some interesting twists and turns as will be revealed.
Genres: