109 East Palace: Robert Oppenheimer and the Secret City of Los Alamos
Abridged Audiobook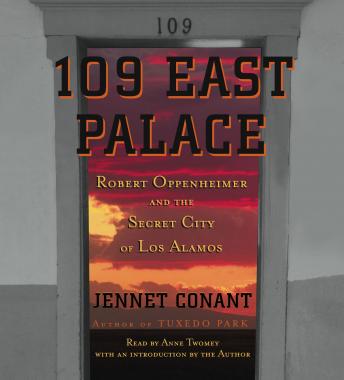 Duration:
5 hours 59 minutes
Summary:
From the bestselling author of Tuxedo Park, the story of the three-thousand people who lived together in near confinement for twenty-seven intense months under J. Robert Oppenheimer and the world's best scientists to produce the atomic bomb and win World War II.

In 1943, J. Robert Oppenheimer, the brilliant, charismatic head of the Manhattan Project, recruited scientists to live as virtual prisoners of the U.S. government at Los Alamos, a barren mesa thirty-five miles outside Santa Fe, New Mexico. Thousands of men, women, and children spent the war years sequestered in this top-secret military facility. They lied to friends and family about where they were going and what they were doing, and then disappeared into the desert. Through the eyes of a young Santa Fe widow who was one of Oppenheimer's first recruits, we see how, for all his flaws, he developed into an inspiring leader and motivated all those involved in the Los Alamos project to make a supreme effort and achieve the unthinkable.
Genres:
1 of 1 people found this review helpful.